Architect Jan Revaj was inspired by the High Tatras
Nature is an inspiration for many aspects of everyday life. Design is no exception. It is also true for a
Slovak Art Center
project of which the author is a talented architect and artist Jan Revaj. His vision of an art center for the capital city Bratislava refers to Slovak alps and points to climate change problems of our planet.
It is possible to connect people and nature also through architecture. Project engineers and constructors have under control our perception of buildings and cities. Through their designs, we can better perceive the nature, environment and change our connection with them. Today's modern cities have a tendency to push back and hide the nature. However, this doesn't have to always hold true. Our homes, places, and buildings that we visit can exist in harmony with nature and even be its
reflection
.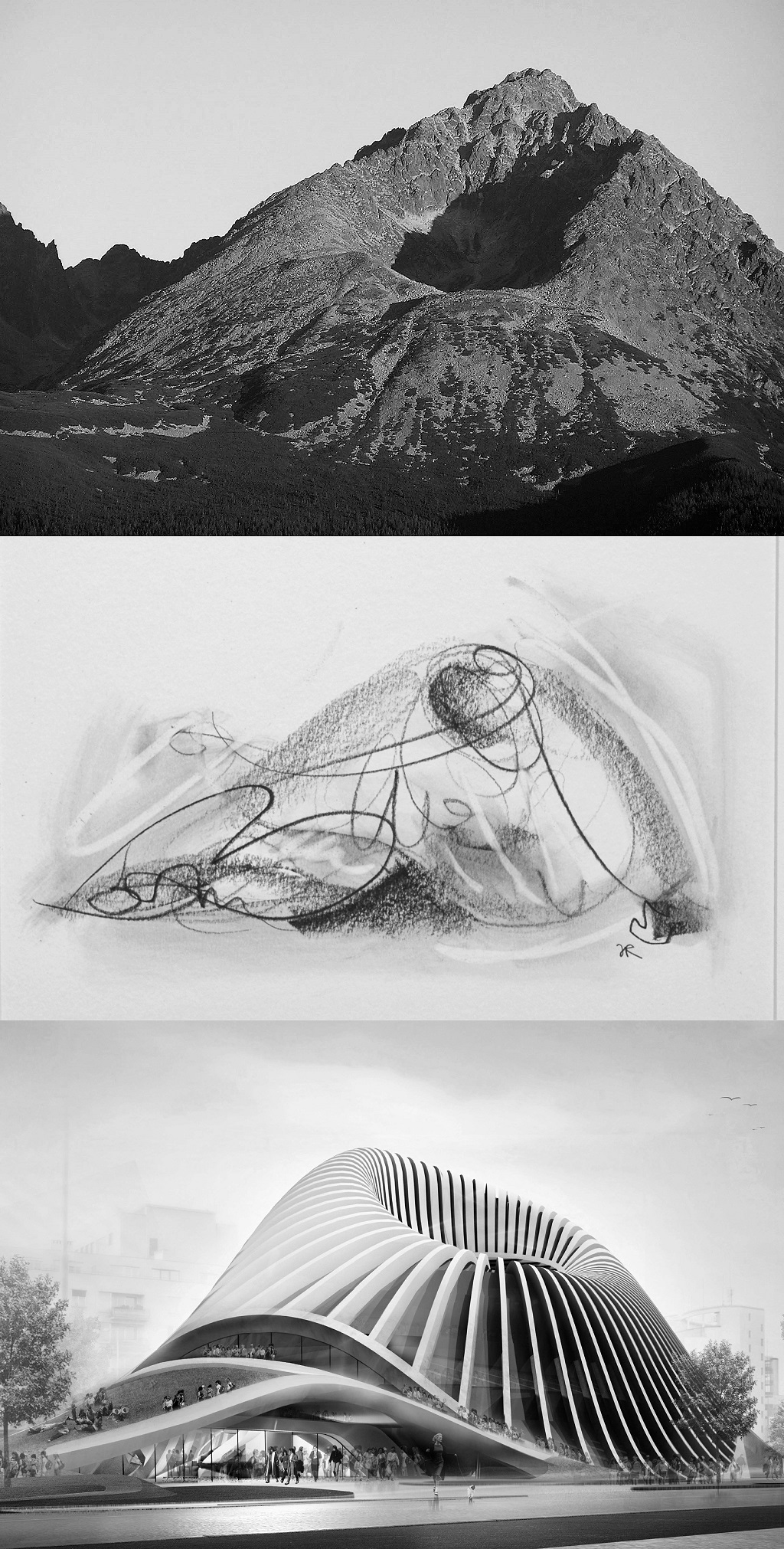 This applies also to the design of the Slovak Art Center by JANREVAJ architects. The design comes from an idea of the connection of nature with modern architecture. The author's inspiration was the peak of the High Tatras and the whole Slovak Republic,
Gerlach Peak
. The climb to the height of 2 655 meters is not accessible for tourists. You have to be always accompanied by a certified mountain guide.
"Gerlach Peak is a place where a person tests the endurance of their body, but also the longevity of their dreams. It's a place of inspiration and freedom where we let our spirit and ideas grow. This place frees us from a monotonous life."
said Jan Revaj for Green Magazine. The design of the Art Center for the Slovak capital comes from these ideas:
"I'm walking through a forest and the wind scatters the clouds. I can see the top of Gerlach Peak. I see the peak as if it's not even touching the ground, only swims in the clouds. Nature created this beautiful art and the art will fill this amazing space."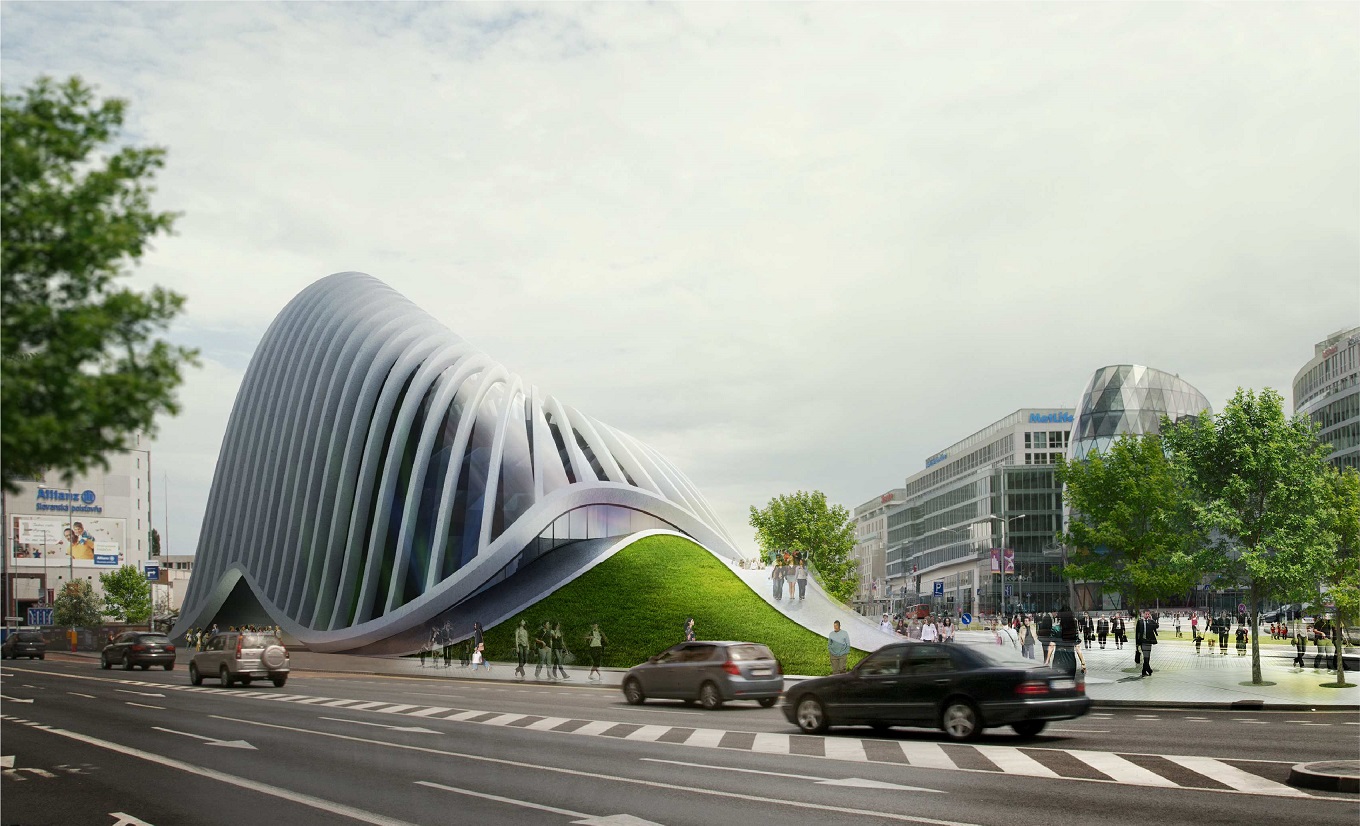 Each tree, flower, rock, and hill has its own story which can be told. We can understand it only if we start to be really aware of a space in which we find ourselves, without technology and smart devices, only in connection with nature. These stories leave us with emotions that Jan tried to transform into lines and forms. Not only the beauty of individual lines connects this design with nature.
The Art Center is designed as a space for cultural and social life development. It is situated in the most frequented part of Bratislava, which is surrounded by a shopping center and the longest river of the European Union – Danube.
"The Art Center will be surrounded by grassy hills and green boulevard designated for recreation and relaxation. The green boulevard will create rain gardens, so-called ecozones, which are supposed to help to reduce the effect of climate change. These gardens are designated to collect rainwater from durable surfaces like the roof, sidewalk or parking lot and to support vegetation,"
remarked architect Jan Revaj. We will successfully create a unique ecosystem which can be an aesthetic gem at the same time.