Echolocation as an inspiration for "Rezidencie na Bielej Púti."
Architecture gives me the opportunity to look at the world with different eyes and see the unseen. Thanks to it, I awaken in people the imagination and desire to discover beauty in things in which they may not have been looking for it and did not even realize it.
A number of caves are a part of the Demänovská valley, as well as the whole of Liptov. My favorite is the Demänovská Ice Cave. The length of the measured parts of the cave is 2,445 m with a height difference of 57. It is remarkable for the occurrence of permanent ice filling, bizarre and massive shapes of underground spaces and rare cave fauna.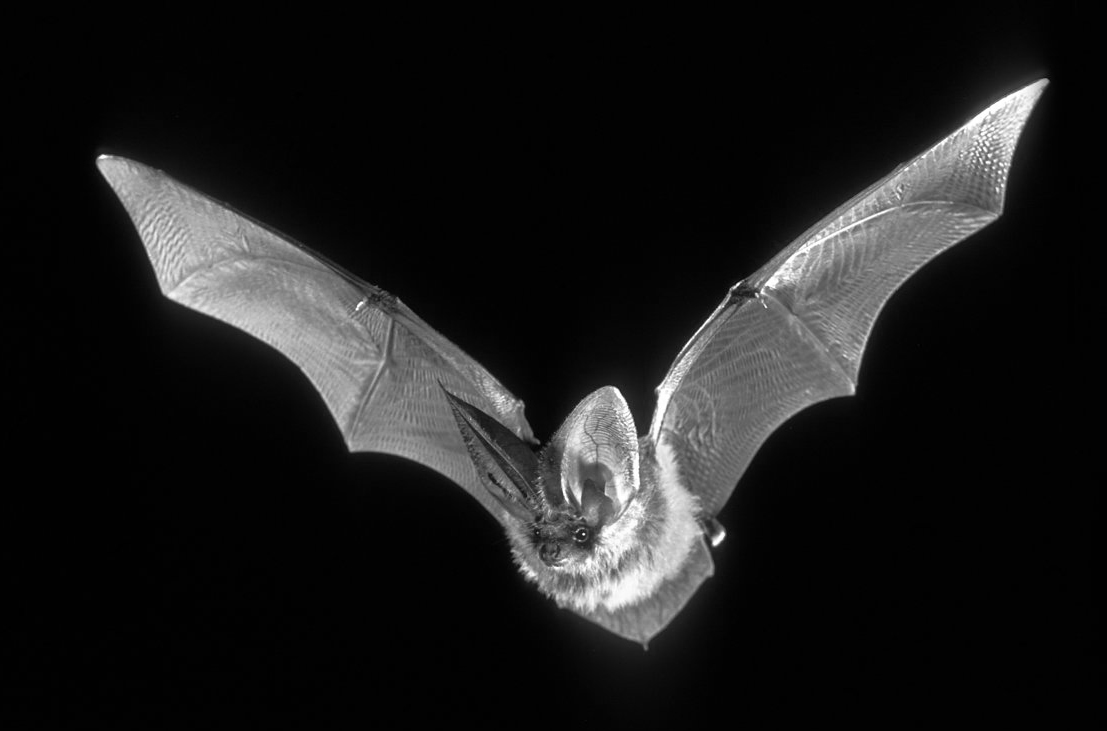 An integral part of it is also a bat. So far, 9 species of bats have been found in the cave. The best known are: Myotis myotis, Myotis mystacinus, Plecotus austriacus, Eptesicus nilssoni, Barbastella barbastella and Blythii. Many people don't feel good when they look at this creature. And that is why I was interested in the bat's hidden beauty… How to transform the emotion of fear, rejection and resistance, into the emotion of gentleness, tenderness, vulnerability to self-confidence and dominance in his territory…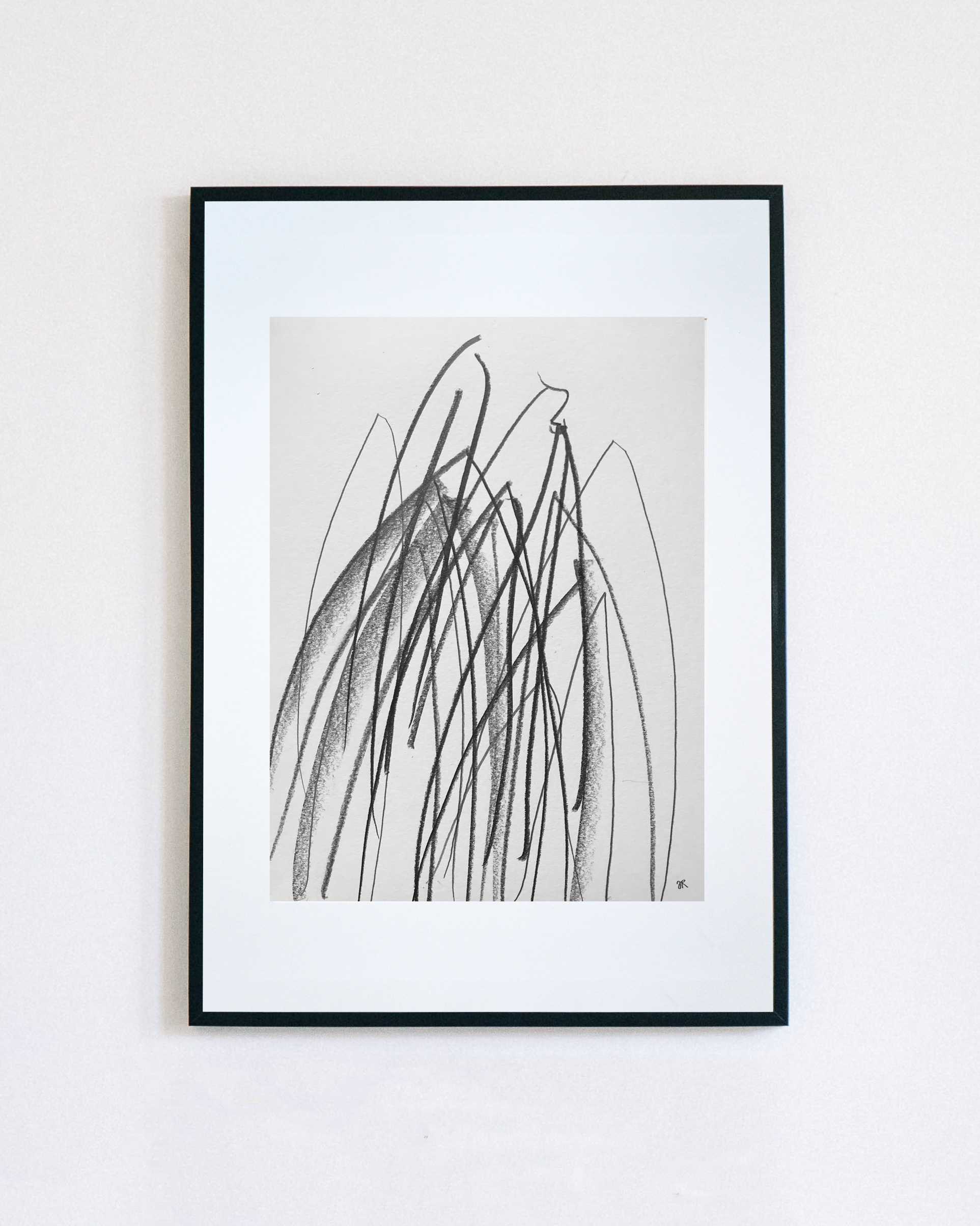 I tried to transform his part, detail from it into architecture. I wanted to introduce people to the beauty I see. I was looking for a detail on this interesting creature, which I would materialize through architecture. His ears and echolocation, thanks to which he orients himself in the dark, became the inspiration for the design of the Residence on the White Pilgrimage.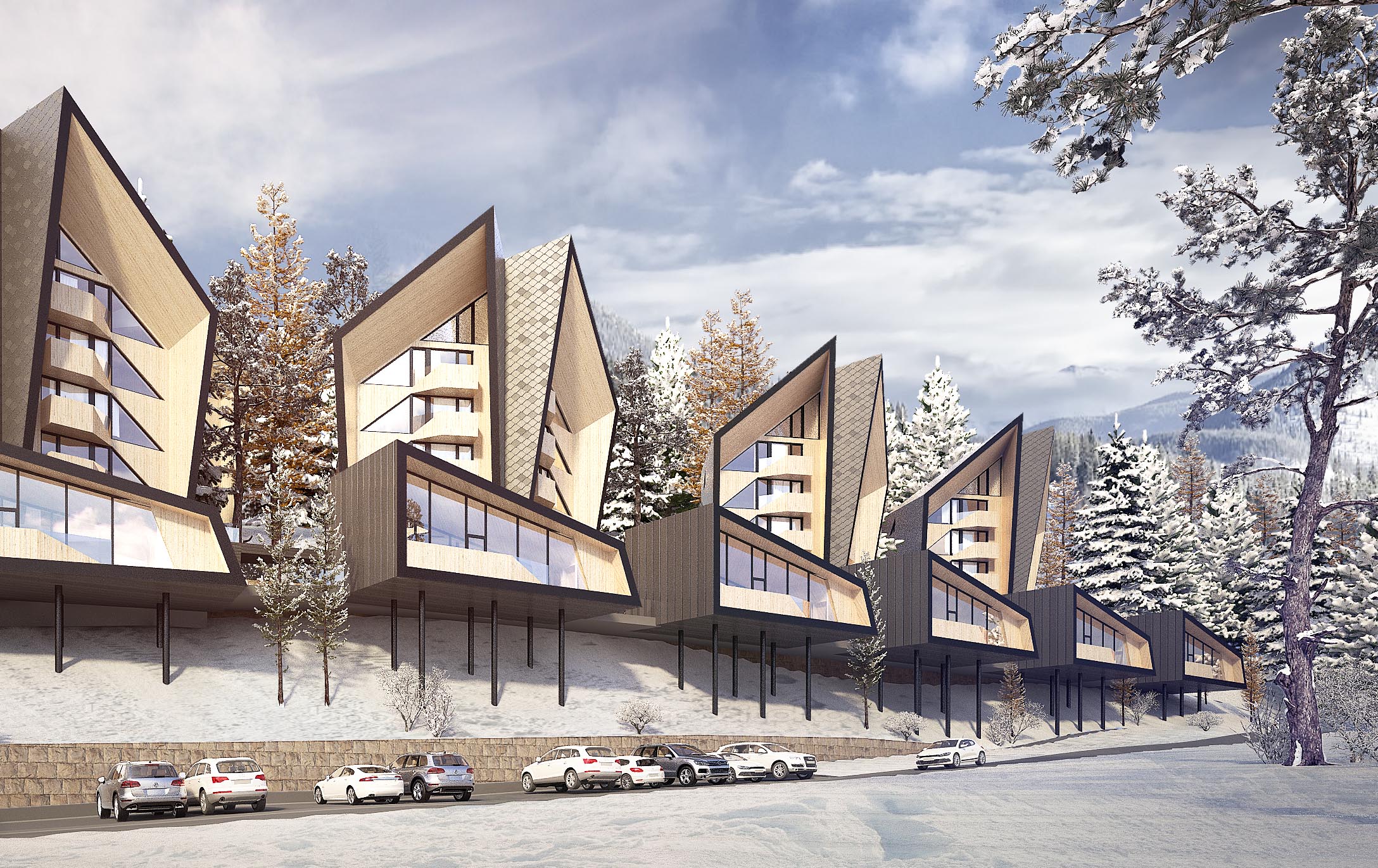 The ears are of different lengths, in some species very long, for example in the ear and the ear. Bats are characterized by echolocation. In the dark, they orient themselves by reflecting the high-frequency sounds they emit. Sounds (so-called cranks) arise in the larynx, are transmitted through the nose or mouth and are directed or focused by the nasal leaf (if present). Echoes of sound are captured by the ears. The distance of the object is determined by the return time of this sound. (indicate source)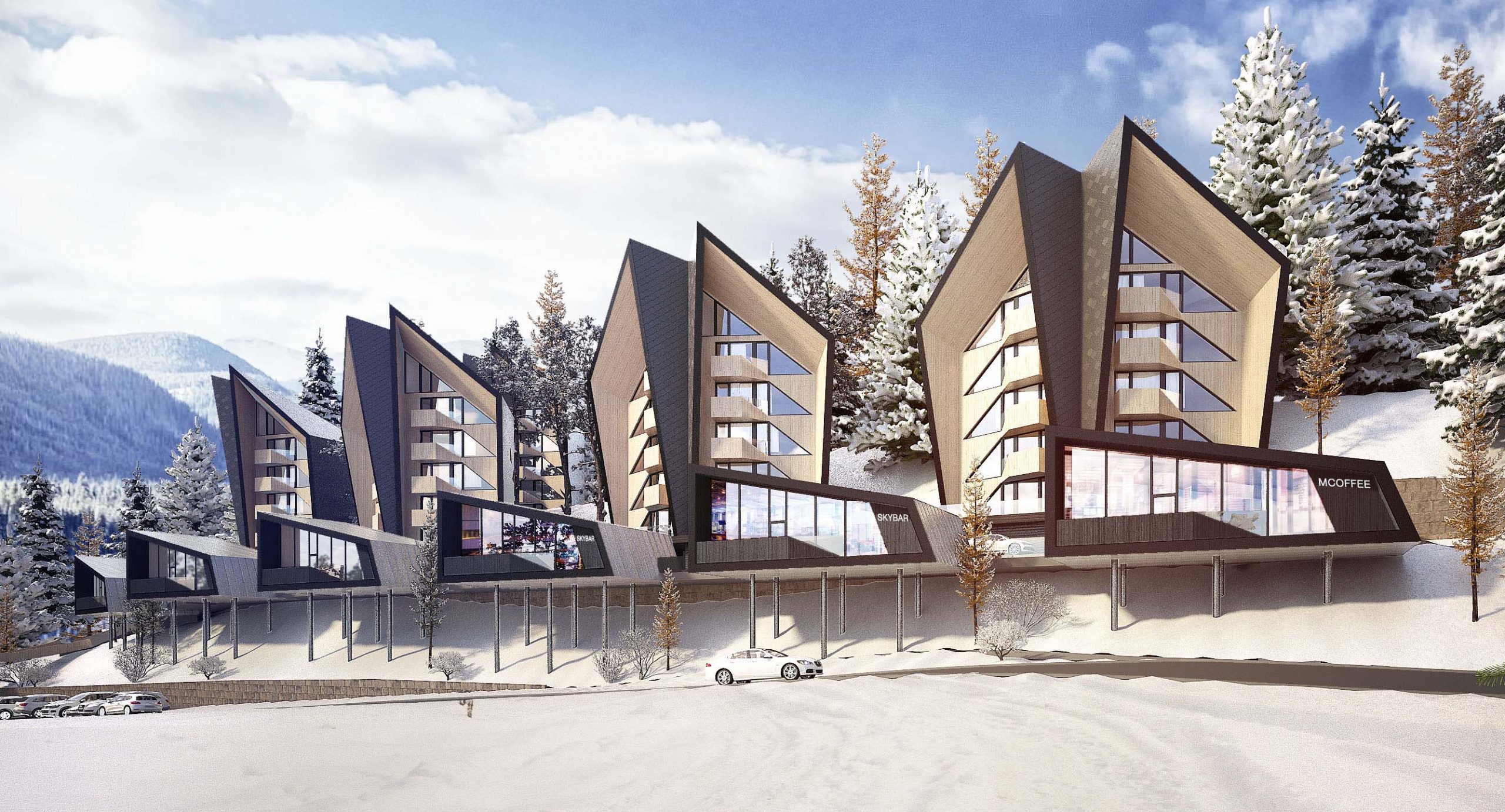 The "Residence on the White Pilgrimage" complex consists of a set of six apartment houses (batmans) and seven multifunctional buildings. The apartment houses have six above-ground and one underground floor. There are six apartments in each of them. A promenade with 7 bars and restaurants is designed between the apartments, which complements the recreation and nightlife of the visitors.
"When I create a design for more people, I look for a common denominator with which I can connect them and with whom they can identify. I give my uniqueness and character to the space created in this way, which people perceive through the emotions that this space evokes in them… "
Zdroj fotografie: batslife.eu